Tekitizy has KNX Expert certification across Les Alpes-Maritimes 06 (Cannes, Antibes, Nice, Monaco etc.) and le Var 83 (Saint-Tropez,Sainte-Maxime,Fréjus etc.). We are the 134th company in France to have this certification.
KNXis the international automation standard for the management of residences and industrial buildings. Also known as Konnex, KNX is an automation field bus and an automated building protocol.
The KNX smart home automation association, established in the late 1990s by members of the associations EHSA, Bâtibus Club and EIBA, maintains, promotes, offers training in and distributes the ETS configuration software. The KNX smart home automation association owns the KNX protocol and the KNX logo.
The advantage of KNX is that it is an open and interoperable smart home automation protocol. It offers its customers greater freedom of choice when making a purchase and durable installations.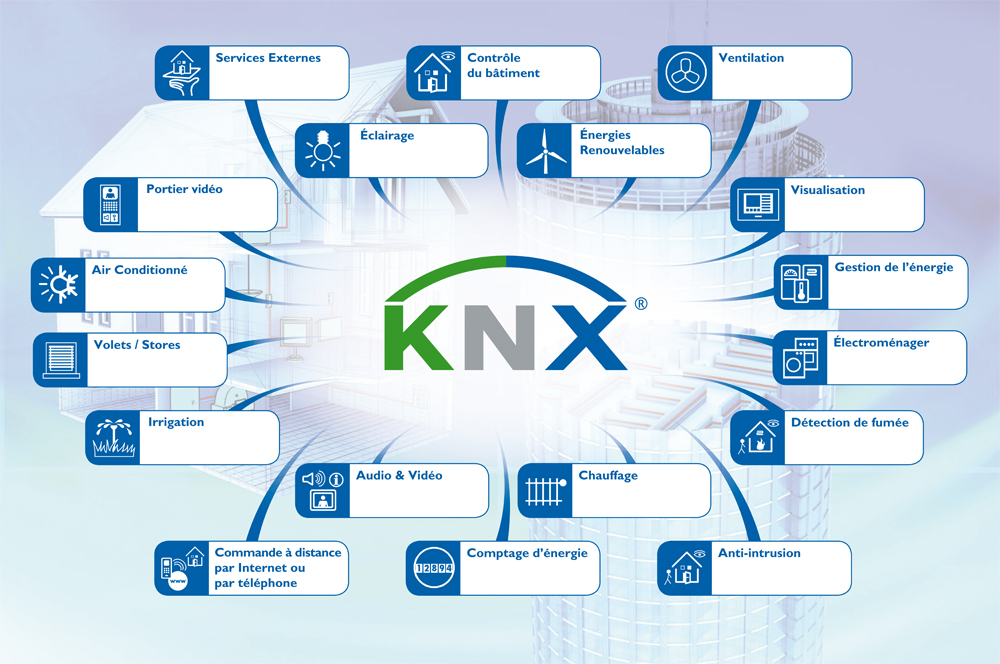 CONTACT US TO MAKE AN APPOINTMENT!
Our business installs smart home automation in the departments of Les Alpes-Maritimes (06), Le Var (83) and Monaco.
Our clients are mainly located in the municipalities of Cannes, Le Cannet, Mougins, Mouans-Sartoux, Auribeau, Pégomas, Peymeinade, Mandelieu, Valbonne, Antibes, Nice, Sophia-Antipolis, Biot, Cagnes sur Mer, Vence, Grasse, Menton, Monaco, Cap d'Ail, Eze, Villefranche sur Mer, Beaulieu, Saint Jean Cap Ferrat, Beausoleil, Théoule sur Mer, Carros, Saint-Raphaël, Fréjus, Saint-Tropez, Bandol, Draguignan, Fayence, Lorgues and Sainte-Maxime.